Tilt/Turn Windows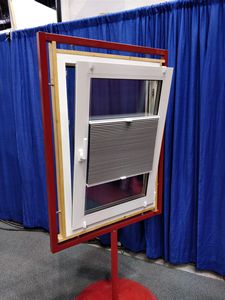 These are the best arctic windows made.
Period.
An inward opening window that opens in two directions. Turning the handle 90 degrees will allow you to turn the window inward on hinges mounted on the left or right. Turning the handle 180 degrees will allow you to tilt the window inwards on hinges mounted horizontally at the bottom.
This is the tightest sealing, warmest window made due to the multitude of locking points that can be located along all four sides (both sides, top, and bottom). It is also commonly called a "European" or "Dual-Action" window.
Insect Screens are included for all but the most unusual shapes. We make ours from Extruded screen frame; Far stronger than the Roll-formed screen frame that is typically used for windows.
Pleated, Honeycomb, and Blackout shades are available in a vast array of colors.
We have built thousands of our Tilt/Turn windows for customers all across Alaska and the Aleutians, Canada, and far away as Greenland and Antarctica.
Product Details
Below are links that may be useful when designing for our Tilt/Turn windows.
Common Tilt/Turn Window Configurations
Click to view the complete Tilt/Turn Window gallery.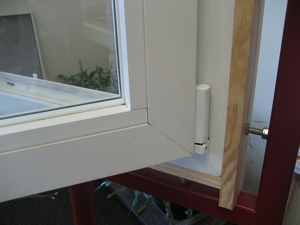 &nbsp
Tilt/Turn window
The barrel hinges we use are strong enough to hold a 48" wide swinging window.
Higher resolution photo.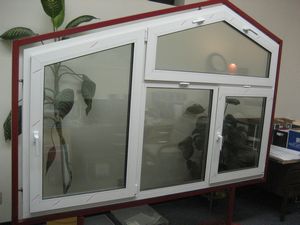 &nbsp
Multi-panel Tilt/Turn window
We can join Tilt/Turns, Hoppers, Fixed windows in just about any straightline configuration.
Higher resolution photo.