High-Profile and Low-Profile Fixed Windows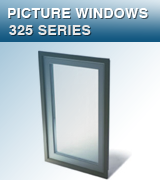 These are Fixed windows that are approporiate for joining together or to our Casement and Awning Windows
A High-Profile framing has a cross-section that will result in even sightlines when paired with our Casement and Awning windows.
Our Low-Profile framing is the slimmest cross-section needed to support the glass.
Product Details
Below are links that may be useful when designing for our High Profile and Low Profile Fixed windows.