400 Series Commercial window wall system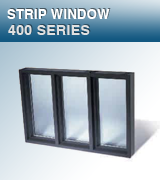 These are a great solution for large expanses of glass.
A window wall system that is far superior to aluminum window walls due to its insulated fiberglass frames and lower cost. The frame can be structurally reinforced with steel or urethane to suit the application.
Product Details
Below are links that may be useful when designing for our 400 Series Commercial Window Wall System windows.